Sarenrae Blonde Herbal Hair Color and Conditioner 100g
Descriptions
This herbal hair conditioner hearkens to the warmth of Sarenrae, imparting warm golden tones to lighter colored hair, and giving amazing natural conditioning properties to darker colored hair. Sarenrae Blonde/Colorless Herbal Hair Color and Conditioner is made entirely from powdered herbs.
🌿 No PPD, metallic salts or other chemicals
🌿 Pure plant matter: vegan, non-GMO, organic coloring
🌿 Hand-blended in small batches
🌿 Cruelty-free, tested only one animal: me!
🍃 Ingredients: Cassia (Senna italica), Senna (Senna alexandrea), Chamomile flowers (Matricaria recutita), Ginger Root (Zingiber officinale), Horsetail (Shavegrass, Equisetum arvense), Yellow Dock (Rumex crispus), Burdock Root (Arctium lappa), Marshmallow Root (Althaea officinalis), Aloe Leaf (Aloe Vera), Hibiscus Flowers (Hibiscus Rosa Sinensis), and Stinging Nettle Leaf (Urtica dioica)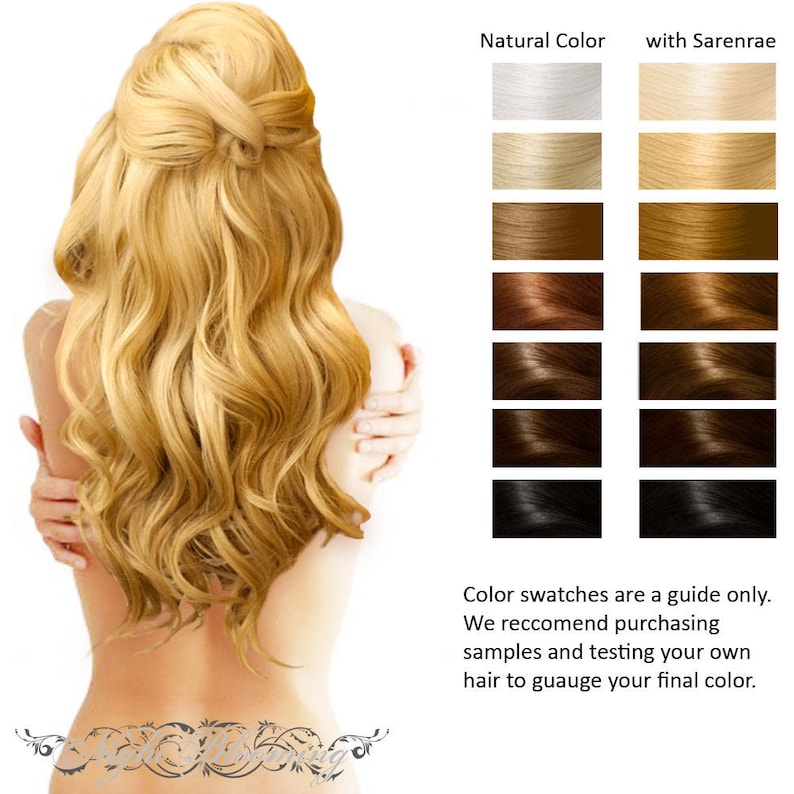 Similar Products
424878804099757837